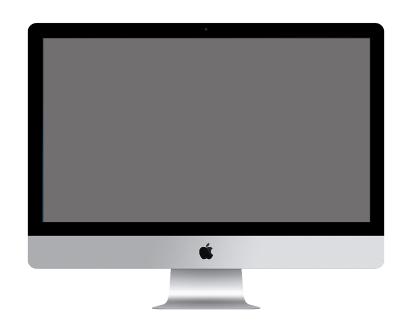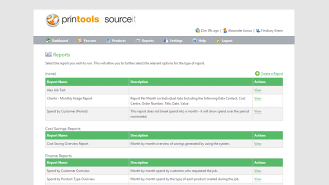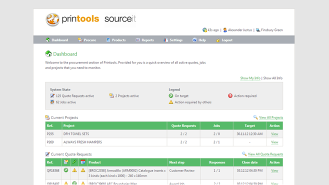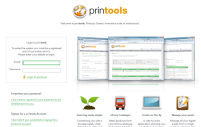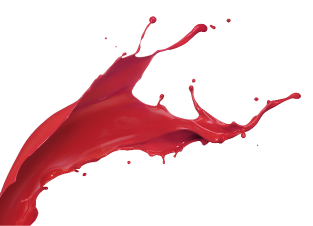 Printools
Redefining management of print for the modern era.
The Focus
To make print management simple and easy. It does so by reducing complex interactions between clients purchasing print products, and suppliers providing print services. Centered around a web application, the product is utilised both in corporate and mobile environments. It features a synchronisation API that enables information sharing with third party systems.
Product Construction
Clients manage work with a beautifully simple product builder that defines the scope of their print request. A product definition engine continually adjusts the scope of attributes available, ensuring that only products printable in the real world can be requested.
Market Forces
Pricing tension is provided by calculating the best possible suppliers to engage for requesting a quote for the work, based on their skillset, the types of products they can produce, their overall performance through previous print management jobs, and their environmental sustainability.
Project Workflow
A complete job management workflow ensures that every job has a clear state, with clear goals to complete, allowing everyone involved in the process to understand exactly what is required of them.