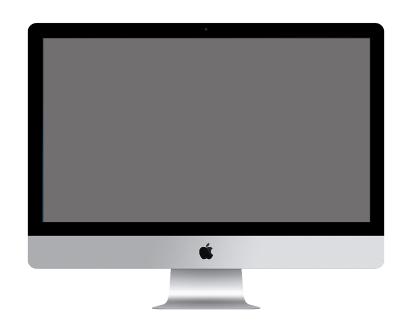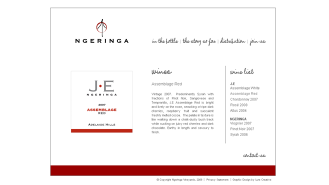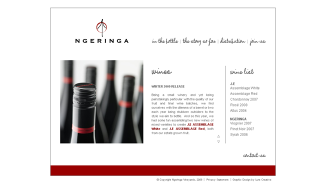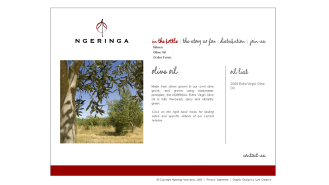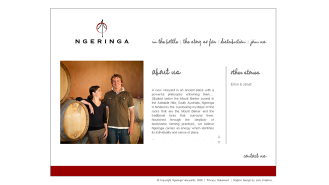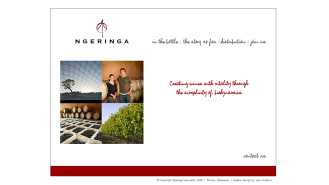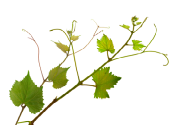 Ngeringa
Establising a new brand in the wine industry.
The Focus
A website with a customised content management system, and email marketing templates.
Website
The website established a web presence for the new Ngeringa Vineyards brand. A customised Content Management System was developed to reflect the unique navigation structure the client proposed.
Email Templates
Email templates were established that closely reflected the design of the website. The design allowed the client to dynamically adjust the length of the email based on the content being delivered to the end customer, preventing the need for continual consultancy during marketing campaigns.